Cusp Of Beauty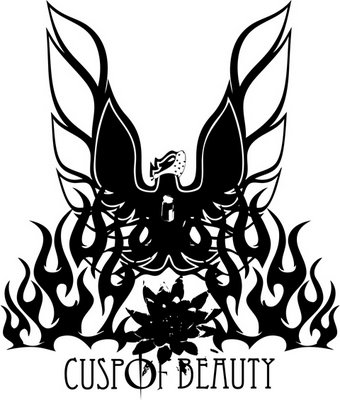 The inspiration for this graphic originated when
B
asked me to do a graphic for this weekends Hit & Run event at Bear Mountain called Hot Dogs And Handrails. Today is my birthday, and using the cusp became the theme almost instantaneously. The summer is coming to a close, the days and nights are almost equal as the fall equinox approaches.
Embracing the fire.
In my yoga practice I have been lighting the fire as well. Practicing Agni Namaskar and other solar sadhanas in class with Shiva as well as in my personal practice and teaching. 108 Sun Salutes here we go! The Global Mala is this weekend. Tonight is
On Fire - A Illumined Night of Rumi, Passion and Sacred Activism
with
Andrew Harvey
and tomorrow is
Ignited - A Blazing Day of Rumi, Passion and Sacred Activism.
I am present and fully embracing the heat, the fire in transition... transformation.
Thinking of 1979 also helped. Little though bubbles at the beginning of my meditation about waiting for KISS to come out from the dressing room backstage at the Silverdome kept floating in. Eventually KISS came out in full makeup, onto the red carpet, and only to walk up a ramp and get into the KISS VAN. Then drive it onto the stage amid a pyrotechnic spectacle of color and sound in feast of prana. Later that led me to think of bandit, Burt Renyolds and BOOM Shakti, I was automatically drawn to Smokey, then The Trans Am!
Birthday Wishes:
Global Mala is huge success.
The Kids at Bear Mt. kill it!
The Red Wings defend as Stanley Cup Champions in 2008/09
Labels: birthday, graphics, sacred activist, yoga